Homepage > Musical Analysis E-Book
Harmonic, formal and melodic analysis of classical music compositions by Mozart, Beethoven, Schubert, Brahms, Schumann, Ravel, Sibelius and others
Musical Analysis: Visiting the Great Composers, 6th Edition
Buy the book?
Receive your personal copy of the 6th Edition as an e-mail attachment within 24 hours. Order the E-book: Musical Analysis: Visiting the Great Composers, 6th Edition (2017, Price: € 27) from the Webshop >>
The new edition is introduced in this video: Musical Analysis: Visiting the Great Composers, 6th Edition (1:28).

This e-book presents a wide collection of diagrams with detailed formal, harmonic and melodic analysis of pieces from the classical music repertoire. It covers three centuries of tonal music, called the common practice or functional harmony period. The book currently contains 341 movements from a set of 96 musical works, composed between 1700 and 1950.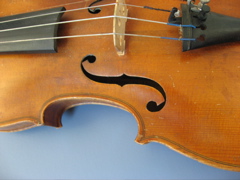 Now the 6th Edition of this book (A4 paper size, PDF format) is available with 1035 pages of valuable resources for the curious composer, conductor, professional or amateur musician. The document size is 4.6 Mb, great for tablet computer reading. Hyperlinks enable easy navigation through the electronic version. Using this book will save you many hours of tedious analysis work, and may serve as a reference for your own analysis. User feedback proves the usefulness of the many detailed harmonic analysis tables found in this volume.
What's in the 6th Edition?
Watch the introduction video on YouTube.
More composers and compositions added.
Key relationship diagrams and melodic analysis.
An extended introductory chapter, explaining musical analysis aspects, notation, and template musical forms.
Overview diagrams for quick inspection of relative proportions, tempo, form, key, meter and number of measures.
A short description, with main characteristics and special features.
Detailed per measure harmonic analysis diagrams, with concise comments showing instrumentation, lead parts, melodic shape, harmonic technique, and counterpoint style.
The document is published in a free and full version. The trial version received more than 70,000 (2014), 43,000 (2015), 52,000 (2016) and 74,000 (2017) hits. For the free version go to the Document Archive >>
The full version is available in the Webshop for a fair minimum price of € 27 (for updates from previous editions send an e-mail). Order the 6th edition of this E-book through the Webshop. You will receive a personal copy in the e-mail. Buy the Musical Analysis E-book >>
What repertoire and content will you find in this book?
Chapters on Johann Sebastian Bach, Joseph Haydn, Wolfgang Amadeus Mozart, Ludwig van Beethoven, Franz Schubert, Hector Berlioz, Felix Mendelssohn-Bartholdy, Robert Schumann, Johannes Brahms, Peter Ilyich Tchaikovsky, Edvard Grieg, Gabriel Fauré, Giacomo Puccini, Gustav Mahler, Claude Debussy, Richard Strauss, Jean Sibelius, Maurice Ravel, Sergei Prokofiev and Dmitri Shostakovich.
Detailed, per measure analysis of:

20 complete symphonies, and many more symphony movements.
20 orchestral pieces, such as suites, symphonic poems, overtures, concertos and ballet music.
10 vocal compositions, including song cycles, operas, chorales, requiem and cantata movements.
12 complete chamber music pieces, comprising string quartets and quintets, and many more quartet movements.
6 complete piano sonatas and various other piano music pieces.

Book content: xxii+1007 pages, 167 figures, 745 tables. Table of contents, list of figures, references and index with hyperlinks.
TRY THE FREE VERSION; THEN GET THE FULL 5TH EDITION!
RECEIVE YOUR COPY OF THE E-BOOK WITHIN 24 HOURS!