Homepage
Frans Absil Music, website and shop with e-books, free document library, musician tools, compositions and arrangements
NEWS ITEMS AND CONTENT UPDATE
MAR 2023:
This month (March 2023) I am doing a project at a remote location with
limited internet access
and data transfer rates. Therefore processing book purchases and information requests may take a bit longer than usual. Please be patient, I do read all mail messages and
will respond as soon as possible
. The situation has returned to normal by March 22, 2023.
FEB 2023:
The
Patreon Companion Document Catalogue
(see image bottom right) presents an overview of all PDF documents published and uploaded for my Patrons over the years 2020-2023. These go with specific YouTube
music composition video tutorials
. You'll find a document set with a total of more than 450 pages.
Read more >>
JAN 2023: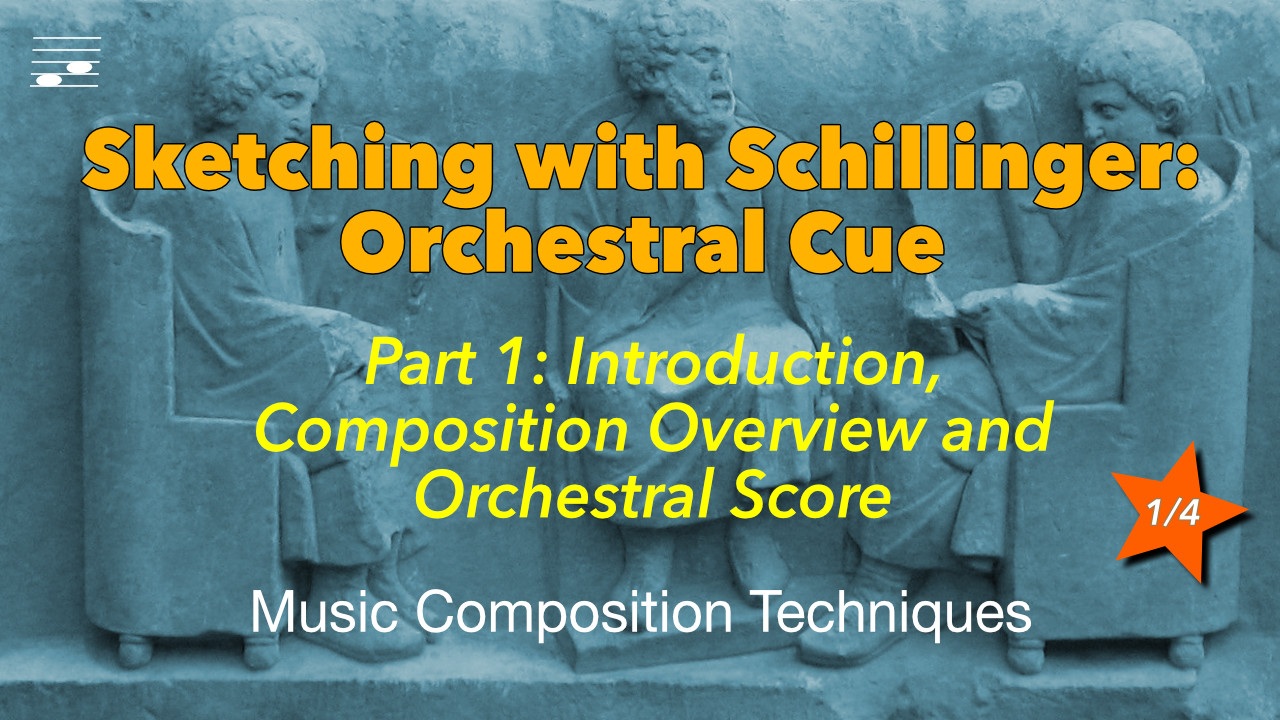 Watch the four-part video tutorial series
Sketching with Schillinger: Orchestral Cue
(Part 1 Introduction and Overview, 2 Melody and Rhythm, 3 Harmony, 4 Melodic Figuration). YouTube viewer request triggered this series where the creation of an orchestral composition from an elementary 'melodic cell' using various Schillinger System techniques, is demonstrated in detail.
Read more >>
SEP 2022:
In the YouTube video upload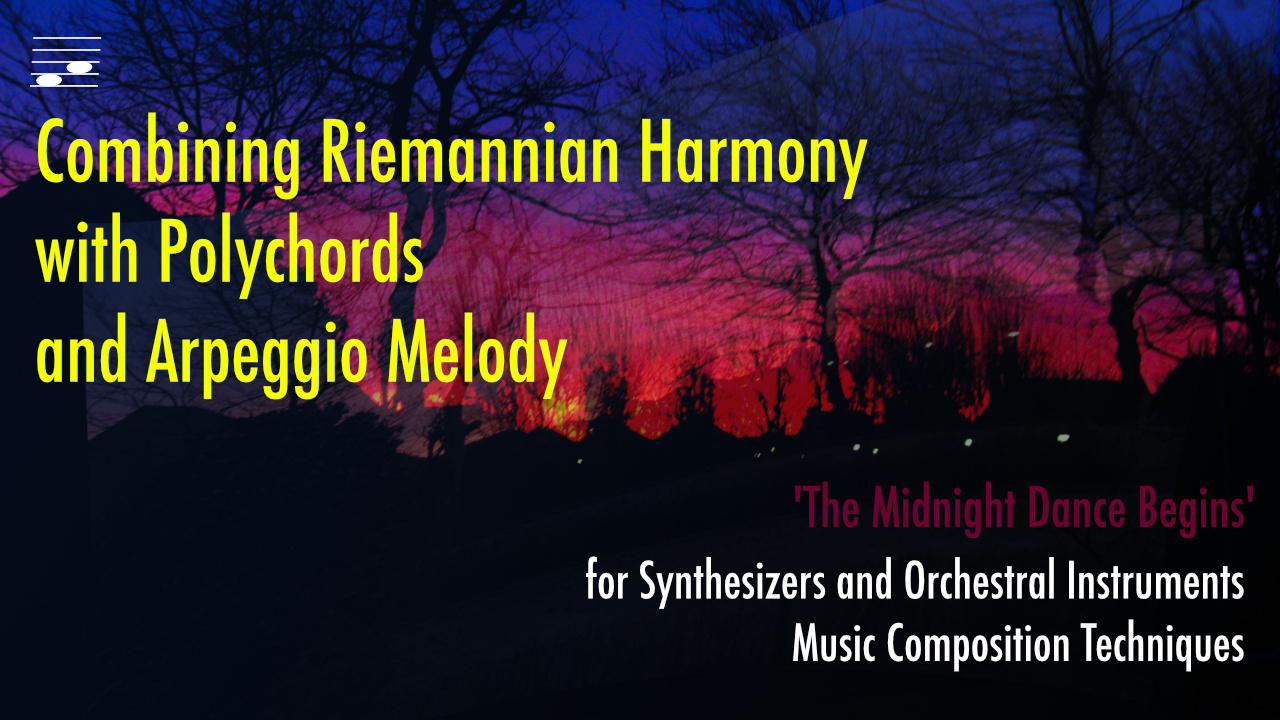 Combining Riemannian Harmony with Polychords and Arpeggio Melody
the starting point is a set of chord progressions, from which extended harmony and melodic motifs are derived. The combination of techniques is demonstrated in a short example composition for synthesizers and orchestral instruments.
Read more >>
Tinnitus exposure therapy start
. Suffering from tinnitus symptoms I will start a therapy. This treatment, developed by Maastricht University, is aimed at reducing negative fear responses with regard to tinnitus symptoms.
Read more >>
AUG 2022:
Spitfire Audio Scoring Competition 2022
.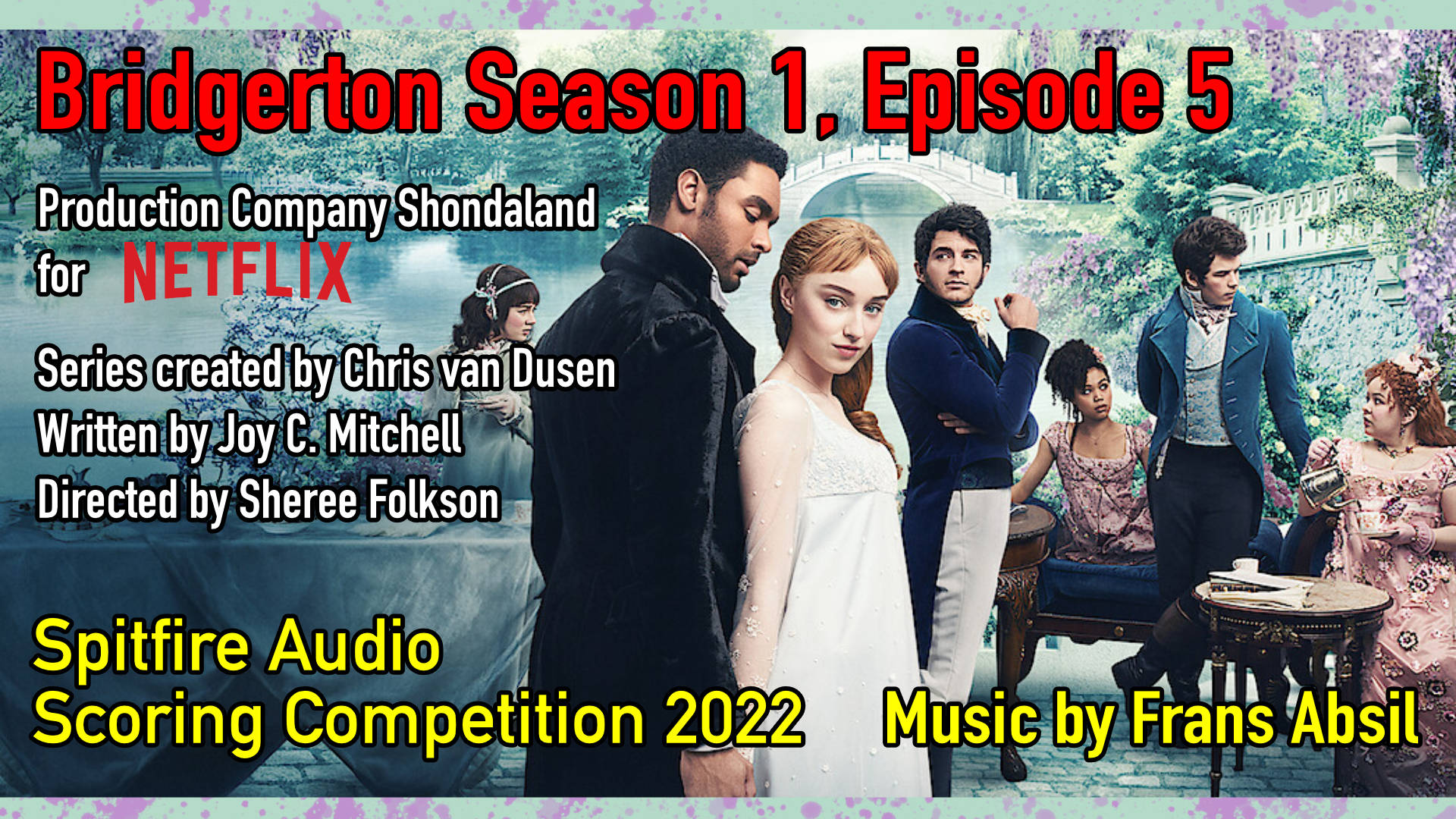 Here's my competition entry with a new score for the video clip from
'Bridgerton'
Season 1, Episode 5. The instrumentation for this historical-romance series (Netflix 2020) set in Regency era London is a late Baroque, Classical period chamber music ensemble, with a concertante clavichord, a wind quintet, brass section, timpani and string quintet.
Read more >>
Has
'Peak Popularity'
been reached?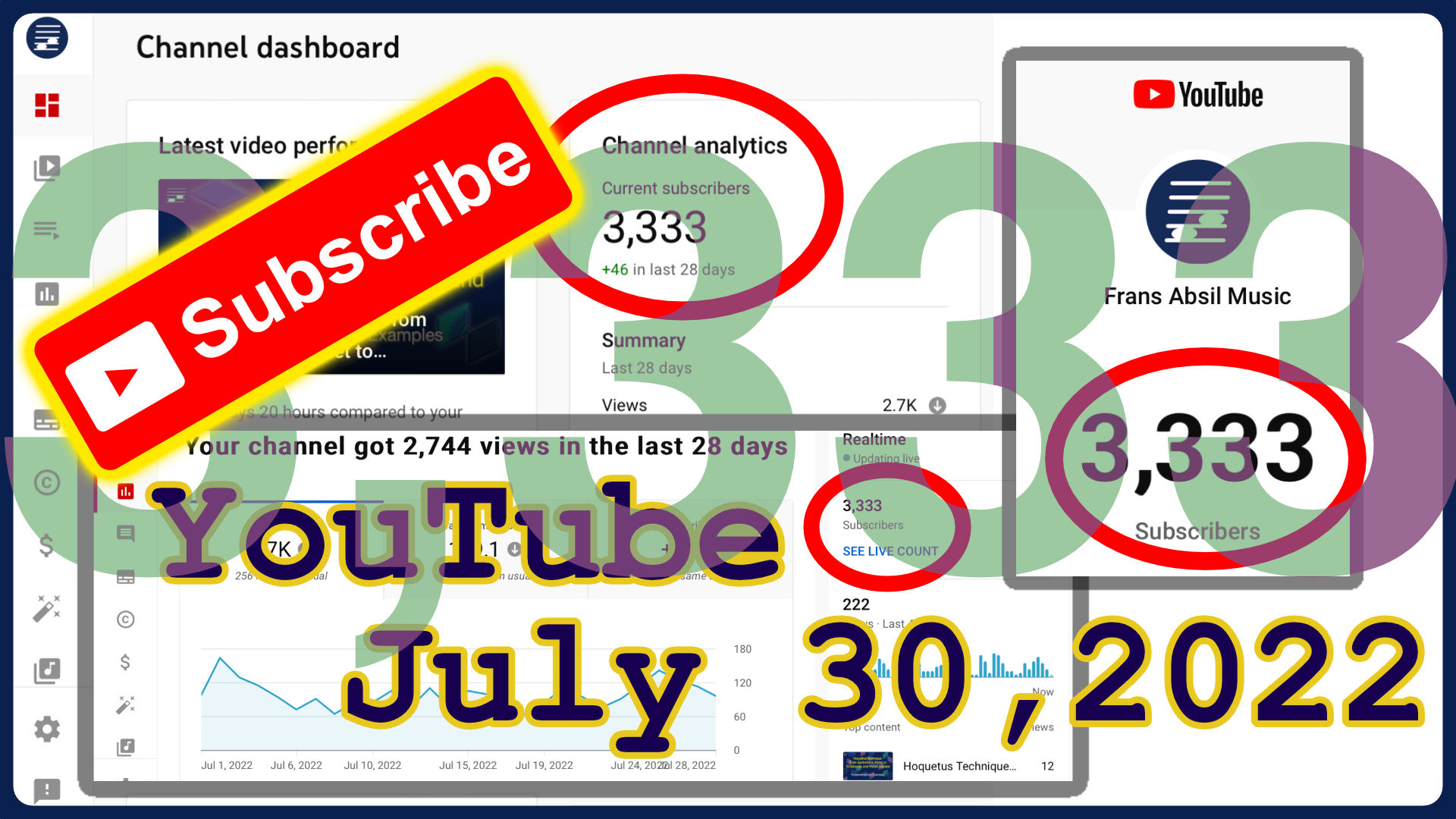 Recent YouTube video uploads:
Combining Techniques: Theme Imitation, Diminution, Hocket and Harmonization
(17'43),
Hoquetus Technique: From Isorhythmic Motet to Tchaikovsky and Michel Legrand
(16'58),
Composition With Melody and Harmony Derived From Pitch-Class Set 6-7
(20'22).
Read more >>
MAY 2022:
YouTube video uploads:
Schillinger Rhythm: Binary Synchronization Fundamentals
,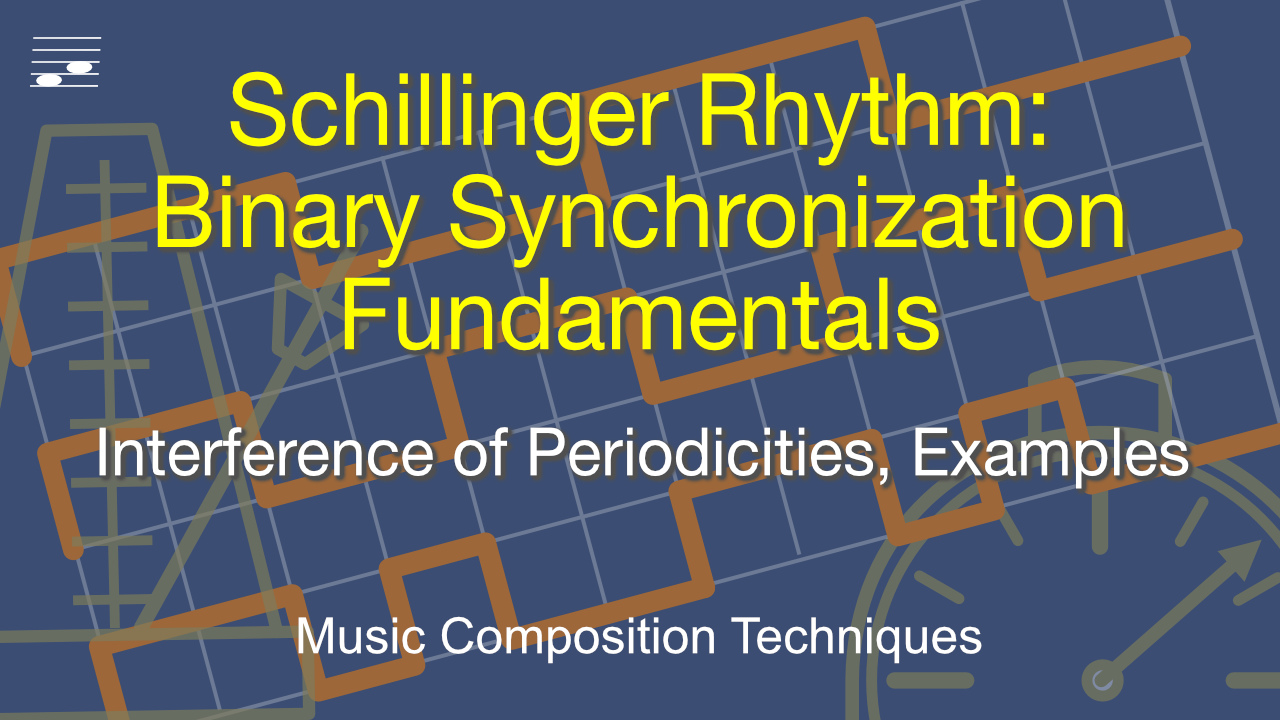 an introduction to the
Theory of Rhythm
from the Schillinger System of Musical Composition. Plus an instruction video on the
Articulation Keyswitch Selector Design with Hexler TouchOSC.
Companion booklets for many YT tutorials are available for my Patrons.
Read more >>
FEB 2022:
The combination of
Riemannian Transformation
chord progressions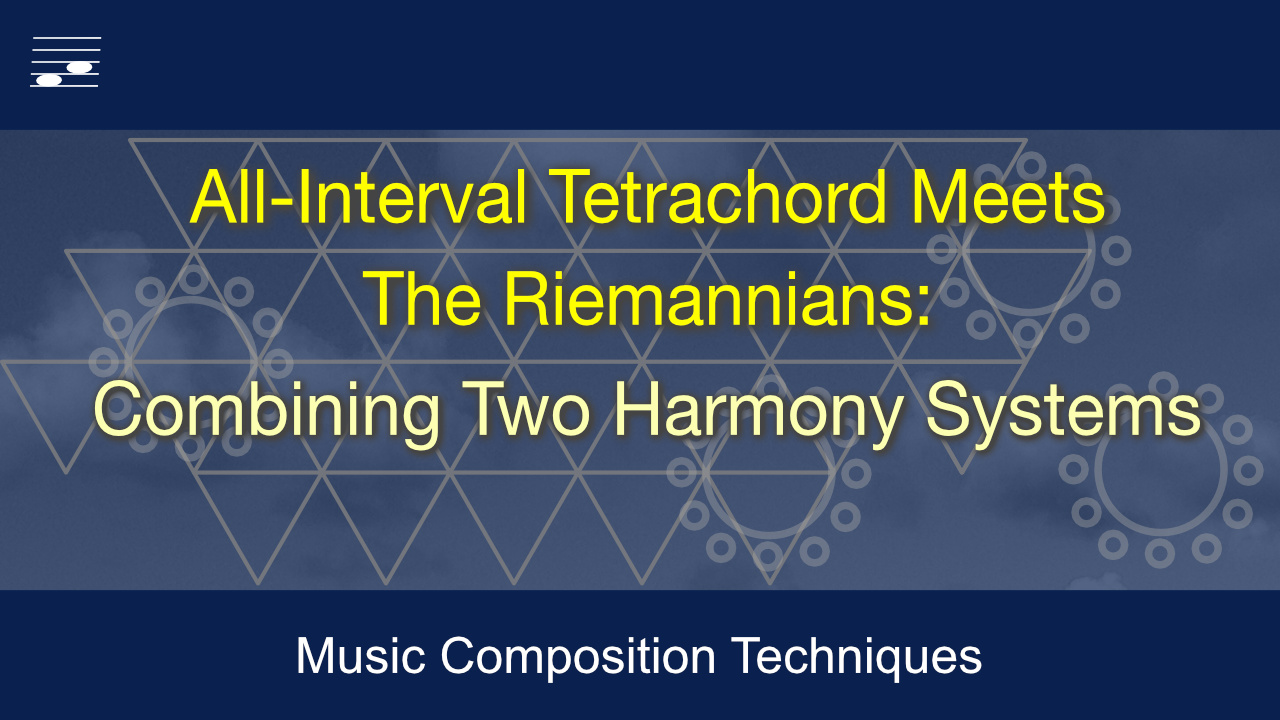 and
Pitch-Class Set
harmony is discussed in a YouTube video tutorial. A short example orchestral piece with eight sections demonstrates techniques for obtaining a smooth connection between the two systems.
Read more >>
JAN 2022:
Last month I participated in the
Westwood Instruments Scoring Competition
.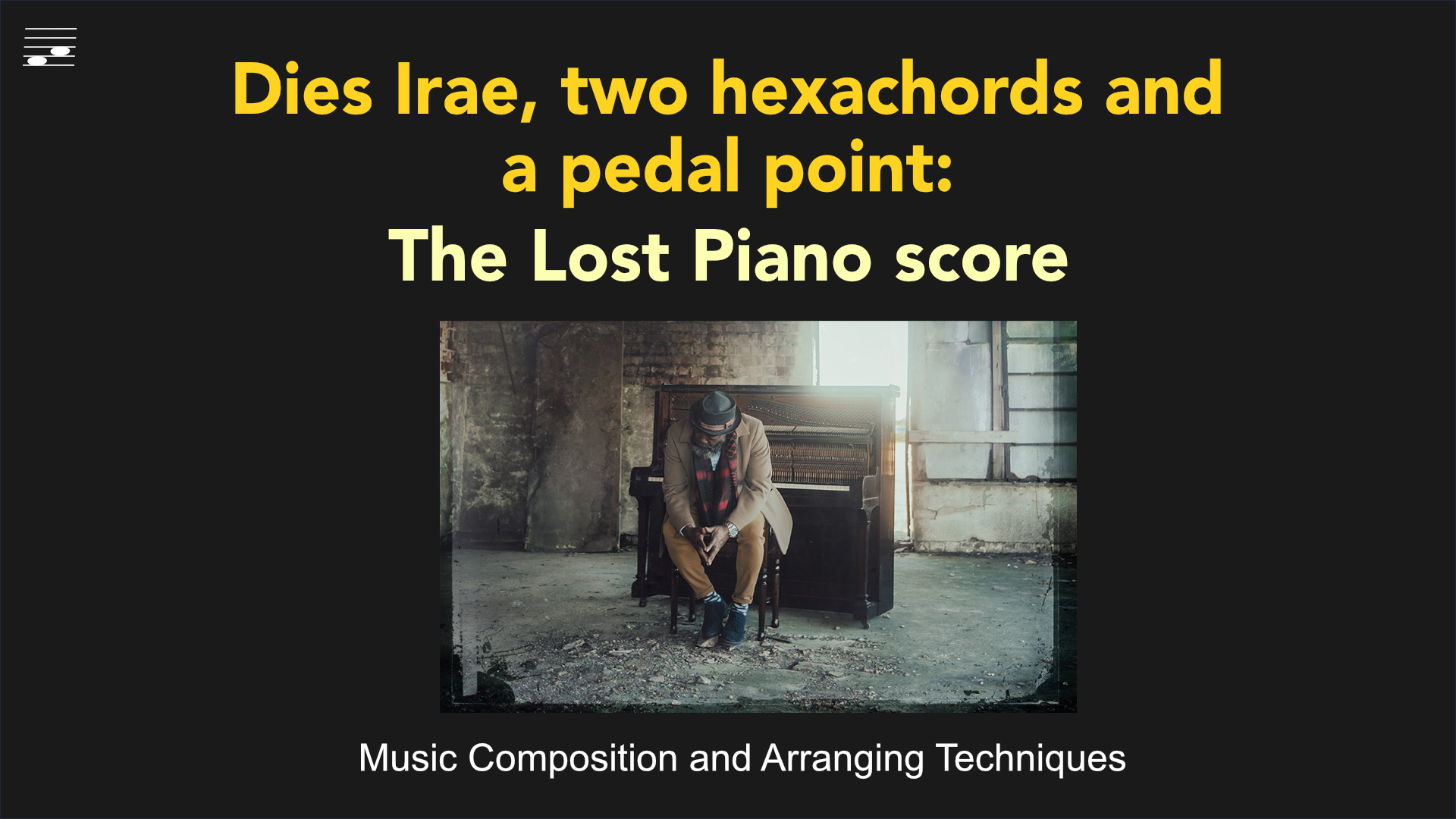 After uploading the entry for the
"The Lost Piano"
short film I created a YouTube video tutorial "the making of", discussing the musical elements in the score and excerpts from the soundtrack.
Read more >>
---
DEC 2021:
There was a recent request for a tutorial on
Schillinger Instrumental Forms
.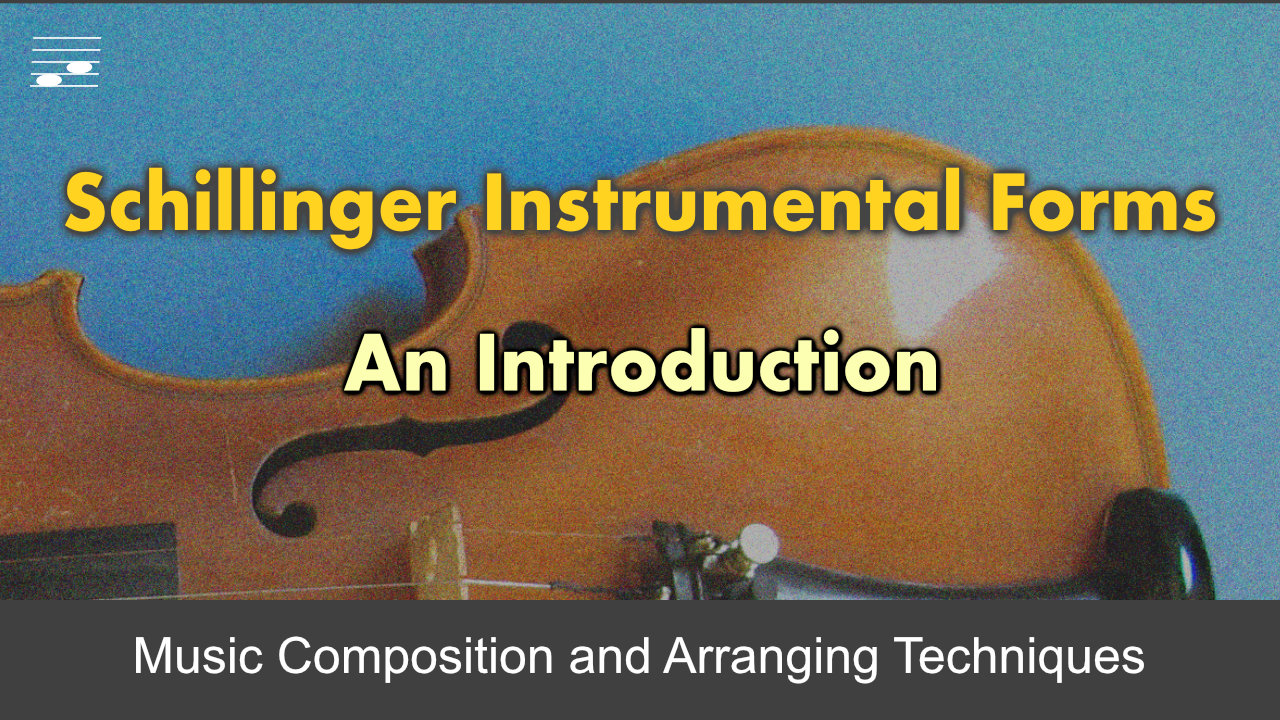 So now there's a YouTube video with an introduction to this subject, with an overview of the techniques, and instrumental form examples applied to strata harmony.
Read more >>
OCT 2021:
There's an additional tutorial on
Schillinger Strata Harmony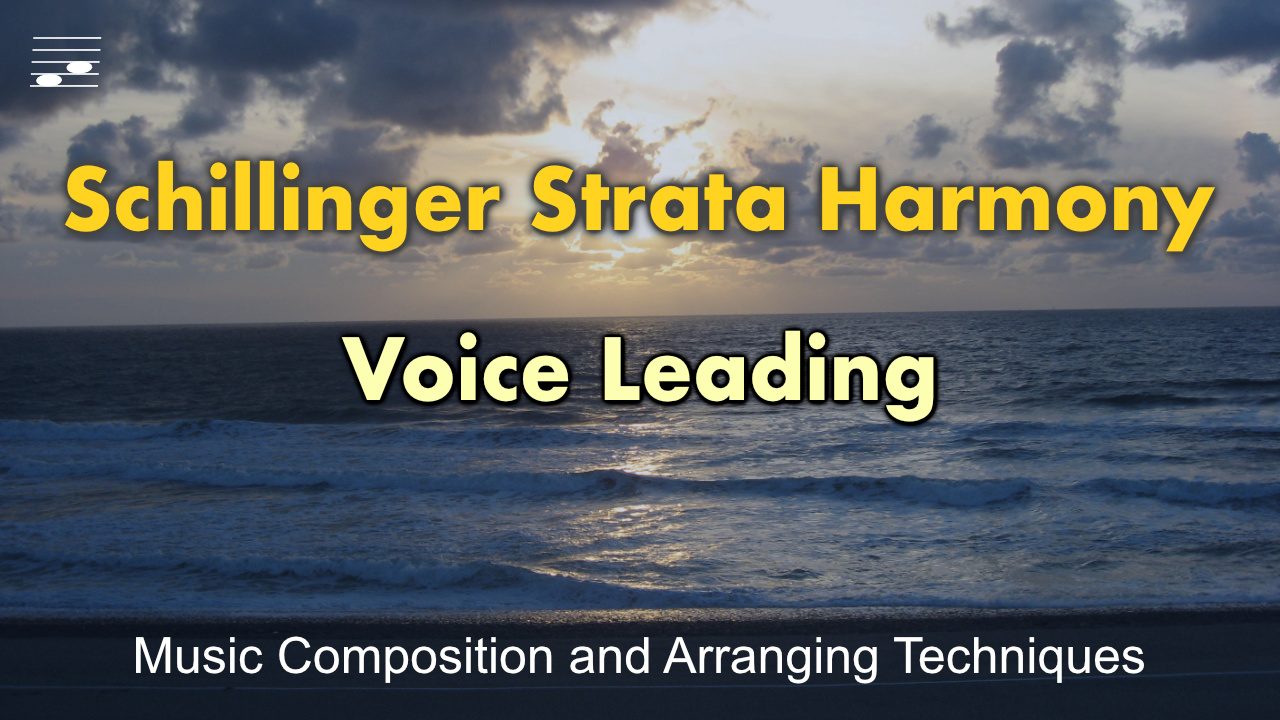 with a focus on the
Voice Leading
aspect. Independent new parts are created from chordal functions in the existing harmony layers. The process and options are demonstrated for both diatonic and symmetric harmony systems.
Read more >>
SEP 2021:
This YT video,
Audio Modeling SWAM Solo Brass V1.6.4 performing Mvt. 3 Jack of All Spades for Brass Sextet
,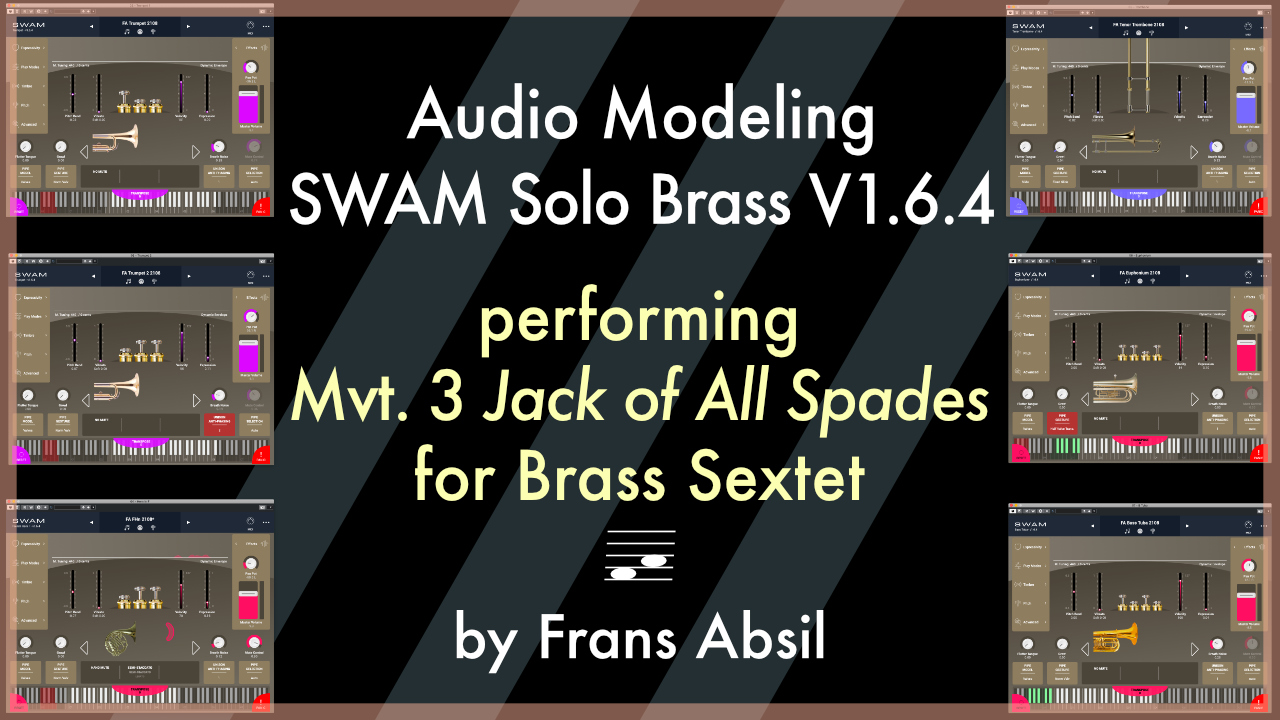 is a testcase for the July 2021 update of their solo brass instruments bundle. Watch the performance of this composition for 2 trumpets, horn, trombone, euphonium and bass tuba, and read along with an annotated score and comments.
Read more >>
AUG 2021:
Learn about
Schillinger Strata Harmony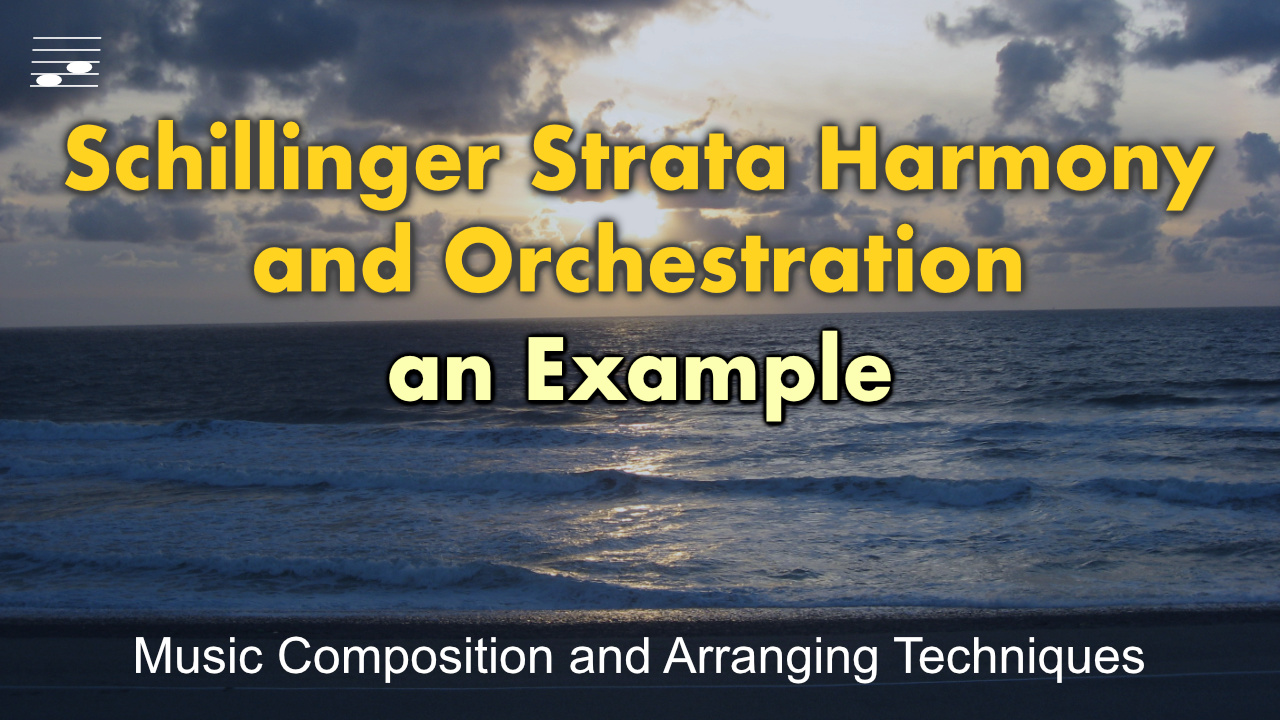 in the YouTube video tutorial. The ternary form example orchestral composition process, based on multiple layers of diatonic and symmetric harmony and a set of instrumental forms, is discussed in detail.
Also on YouTube there's my entry to the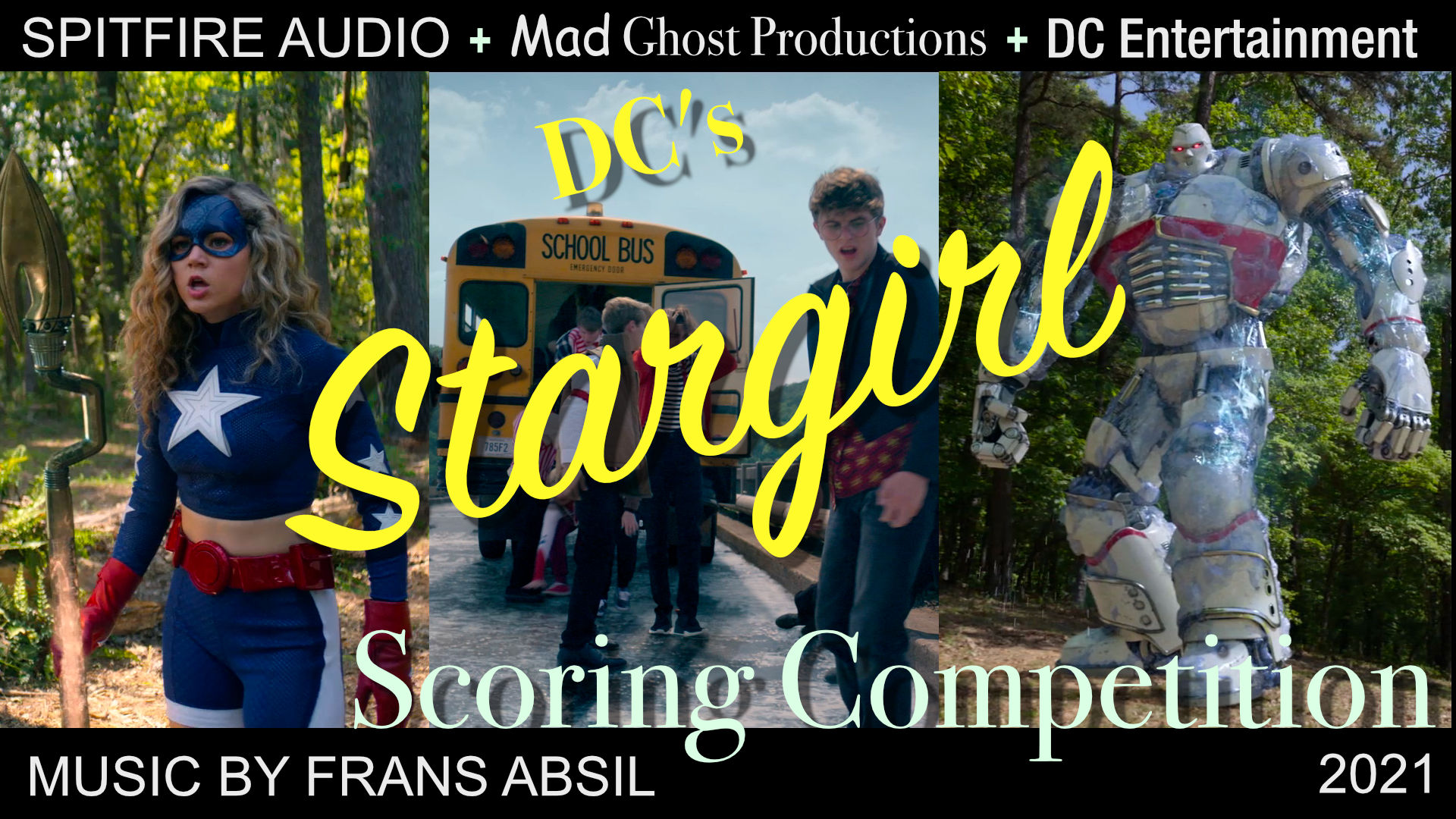 Spitfire Audio Stargirl Scoring Competition 2021
with a score for the school bus scene from this DC Entertainment series.
Read more >>
Videos on YouTube, audio on SoundCloud, Patreon page
You may find additional video and audio content here, or become a Patron: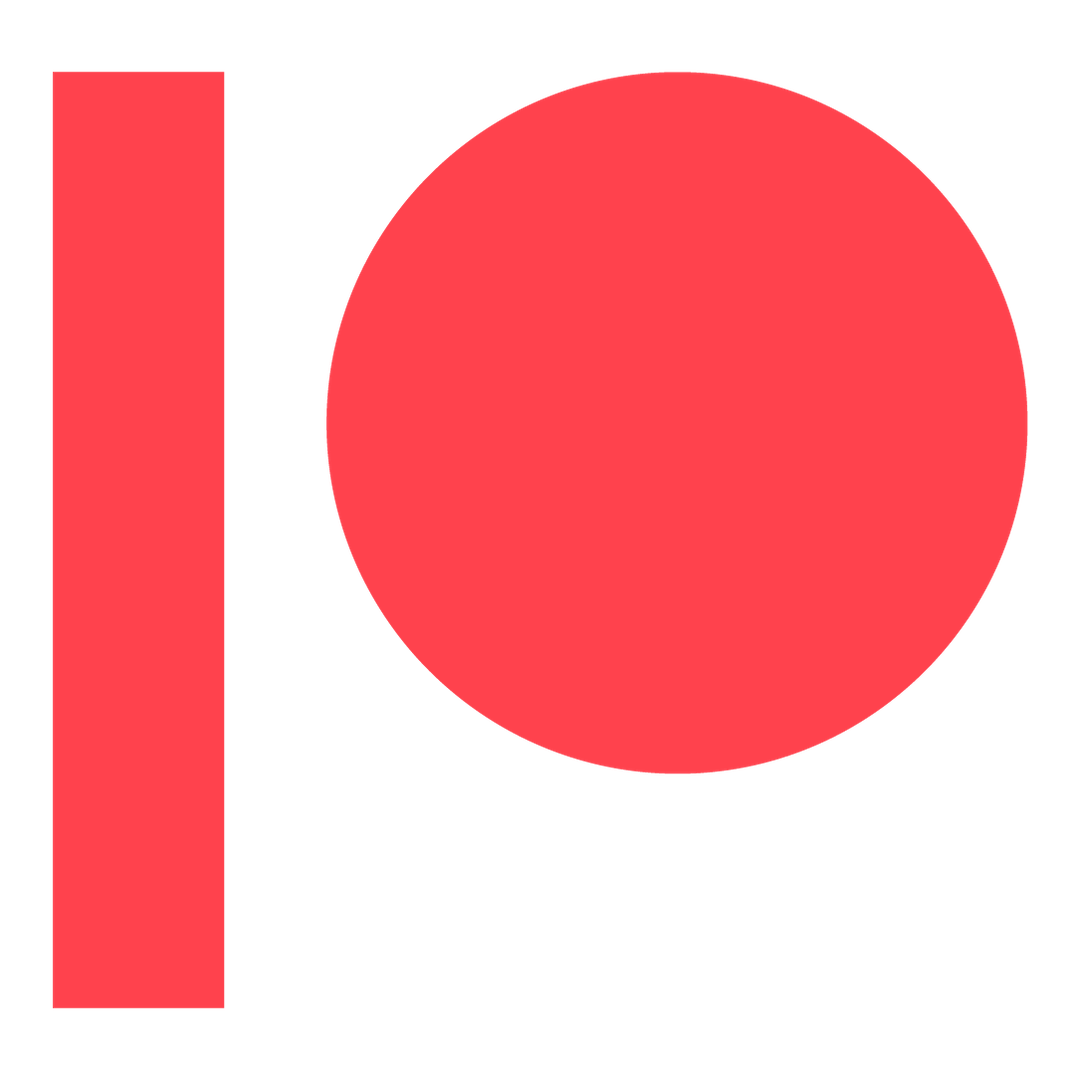 On this Music Website find: